FC Bayern has a difficult task ahead of their chests in the Women's Champions League. Trainer Jens Scheuer gives a clear route.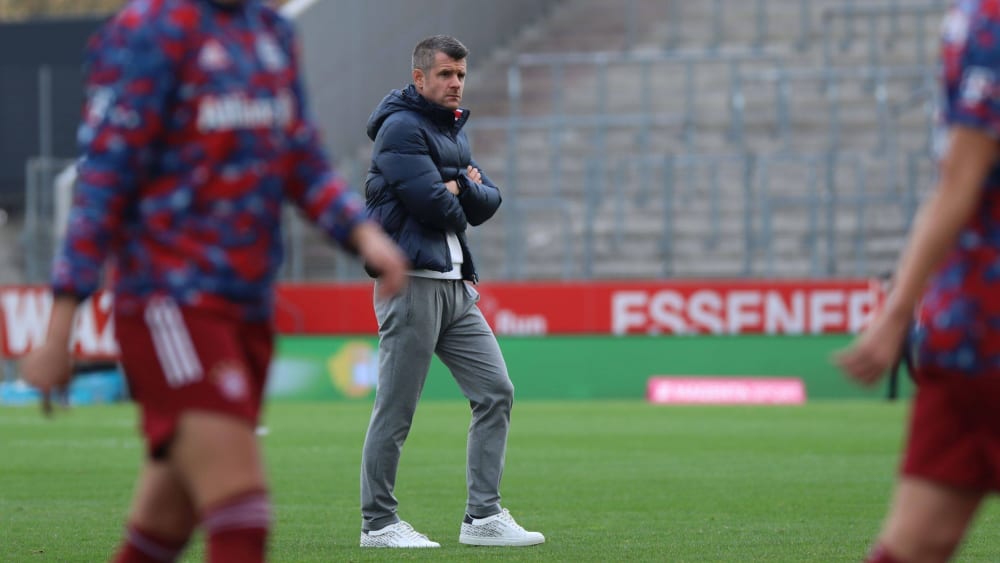 Meets the former Champions League series winner with FC Bayern: Jens Scheuer.
imago images / Hartenfelser
One thing is clear for Jens Scheuer before the Champions League group game on Wednesday (9 pm, LIVE! At kicker): "Olympique Lyon are still an absolute top team," emphasized the Bayern coach. To emphasize the class of French women again would not have been absolutely necessary. But in the past few months, doubts had arisen as to whether the French champions from 2007 to 2020 and Champions League winners from 2016 to 2020 can still bring the exorbitantly high quality of the past few years to the field.
In the past season, Paris Saint-Germain won the French championship with the German national player Sara Däbritz and in the Champions League Lyon was already in the quarter-finals against Paris. Nevertheless, Olympique is one of the big favorites to win the premier class this season as well.
Hegering has "various problem areas" – Zadrazil questionable
In August 2020, Bayern failed at the Champions League finals tournament in northern Spain just 2-1 in the quarter-finals against Lyon. "We still remember this game well," said Bayern player Carolin Simon, who once played in Lyon herself. "We showed back then that we could be dangerous to them and we go into the game with confidence." Bayern want to take at least one counter home from France. "We must not freeze in front of the opponent and have to bring one hundred percent," says Scheuer, revealing the possible formula for success. "We shouldn't make ourselves smaller than we are, because we are the German champions."
In terms of personnel, however, FC Bayern have a few problems: Defense boss Marina Hegering is still in training. "It has various problem areas in the body. You cannot define that precisely," explained Scheuer. Sydney Lohmann, who had surgery on the hip in early October, now has to undergo surgery on the other hip as well. The national player is out for several months. Whether midfielder Sara Zadrazil can play in Lyon is still questionable due to a knee injury.

www.kicker.de