Robert Lewandowski is currently working with developer RL9sports Games on the release of "Football Coach: the Game" – his own football manager.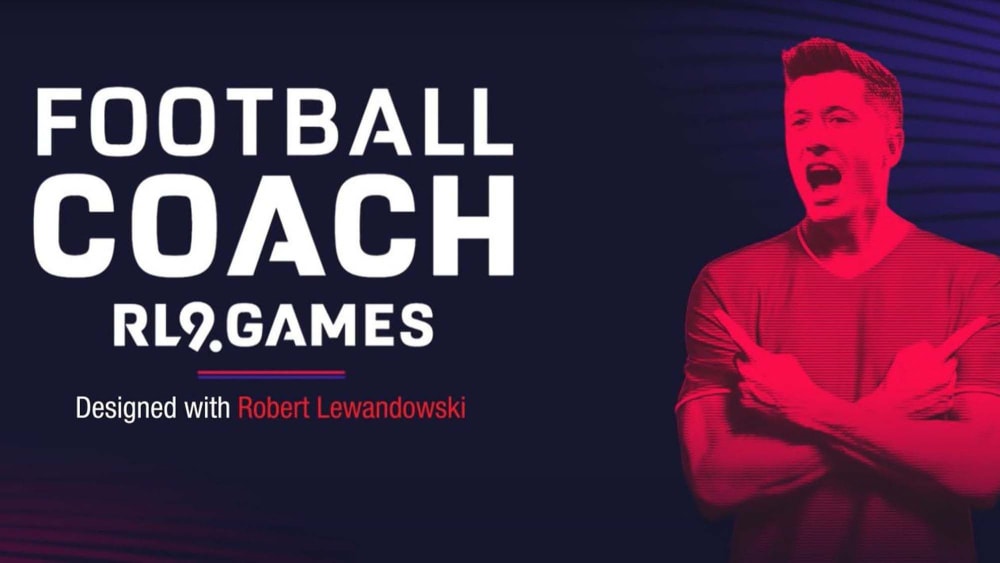 According to the developer, Lewandowski will play an important role in the creation of "Football Coach".
RL9sports Games
Well-known footballers network with the gaming world again and again. Antoine Griezmann and Mesut Özil, for example, have their own eSport teams, while other professionals such as Munas Dabbur are regularly involved in the eSport selections of their clubs. Robert Lewandowski from FC Bayern Munich goes one step further and publishes his own game – for the second time.
Already the second "Lewandowski game"
The Pole with a keen eye for goal and business brought the title "Lewandowski Football Star" for iOS and Android devices onto the market as early as 2016, in which the players – still today – can slip into the role of Robert Lewandowski. Now the striker is working together with the studio named after him, RL9sports Games, on the development of "Football Coach: the Game". According to the trailer, the title will be designed by Lewandowski himself.
RPG meets Manager
No release date is known yet, but the game can already be viewed in the Steam Store and it will be released for PC accordingly. The focus should be on the RPG, i.e. role-playing game elements of football managers. The players choose a specific character as a coach who they can develop in different ways over the course of their careers. The players on the pitch can also improve their attributes with boosts in the form of cards.
Classic manager elements in prospect
Otherwise, the title seems to include classic managerial elements such as scouting, the private life of the trainer and the development of tactics. The main menu is reminiscent of a stripped-down version of the Football Manager series from Sports Interactive, which has dominated the market for years.
"Robert's commitment makes the highest demands on us. We are aware of this high standard. But we were already aware of this challenge when we accepted it," the developers hope for an exciting title.
Further Gaming News and everything from the world of eSports is there EarlyGame.

www.kicker.de