In Dresden, research was recently carried out into the causes of the sporting downturn. It turned out that coach Alexander Schmidt was allowed to stay. Captain Sebastian Mai, however, is relieved of his position.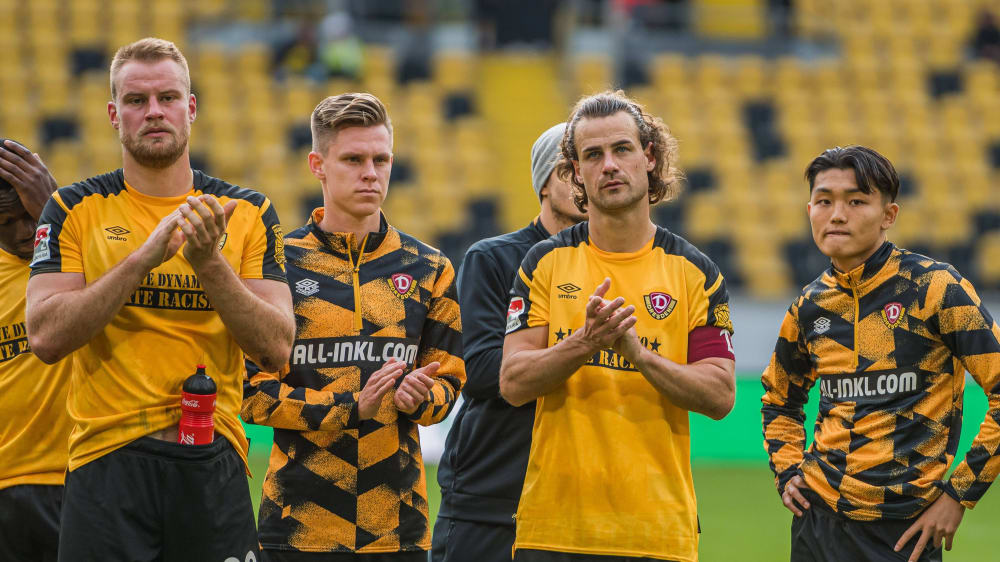 Change of office: Sebastian Mai (left) and the new captain Yannick Stark.
image images/Dennis Hetzschold
"After the defeats against Sandhausen and Kiel, it was now time not to go back to the agenda, but to work intensively on the current situation in various rounds and with different people – and to make fundamental decisions," said Ralf Becker, Dynamo's sporting director Dresden.
While head coach Alexander Schmidt continued to trust, the analysis showed that a change of captain could help the team to leave the sporting misery behind after nine defeats from the past ten competitive games.
Strong bet, Joker Mai still has deficits
Sebastian Mai is vacating his post for Yannick Stark. The 27-year-old central defender, who ex-coach Markus Kauczinski appointed captain at the start of the 2020/21 season, makes way for the 31-year-old midfielder. Stark has been in the starting line-up in all 13 second division games so far, in May only eight times, six of which the Dresden-born player came on as a substitute.
Mai's injury misery in preparation and the early phase of the season ended his regular player status, but Coach Schmidt still held on to Mai as captain. Most recently, he fought his way back to the team, but in his most recent short missions, the defensive giant (1.93 meters tall, 93 kg) showed his physical deficits.
In our current sporting situation, it is of particular importance that the captain is an undisputed regular player on the pitch and there too is an 'extended arm' of the coach.
May should now work on this – and that without the apparently burdensome office of the captain. "In our current sporting situation it is of particular importance that the captain is an undisputed regular player on the pitch and is an 'extended arm' 'of the coach there too," explained Schmidt in a statement from the club.
Despite the long-term injuries to defensive players Tim Knipping (torn cruciate ligament) and Kevin Ehlers (torn hamstring, only two times in the squad) as well as Michael Akoto's temporary loss (torn hamstring), Mai did not re-establish himself as a solid force on the dynamo defensive. The preference was given to Michael Sollbauer and finally, alternately, Antonis Aidonis or Akoto.
The logical choice for the successor to Mais is the previous vice-captain Stark, who recently led the Schmidt-Elf onto the field. The two vice-captains are from now on Sollbauer and Christoph Daferner. The team council, which includes Sebastian Mai, Chris Löwe and Knipping in addition to the captain trio, is expanded to include SGD keeper Kevin Broll.

www.kicker.de