Before the final against Serbia, Portugal will have to do their homework in Ireland on Thursday. Against the "Boys in Green" there is a yellow alert at Cristiano Ronaldo & Co.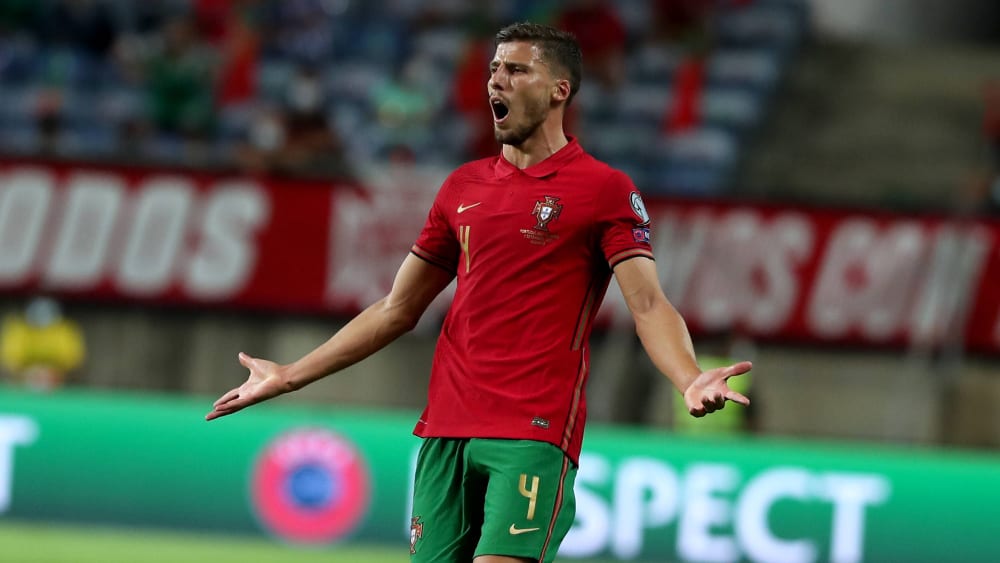 Will have to be careful in Ireland: Portugal's defense chief Ruben Dias.
imago images/NurPhoto
On Sunday, Portugal will have the final against Serbia at home – it's about nothing more and nothing less than direct World Cup qualification. Before that, the Seleçao have to do their homework in Ireland, on the Emerald Isle the Iberians need at least one point if they do not want to clearly worsen their starting position for the duel with Serbia. They are currently in second place in Group A, one point behind the Serbs, but the Iberians have played one game less and the better goal difference.
With the handbrake on, it shouldn't work in Ireland, where the "Boys in Green" have always been driven to top performance by the noisy audience. And yet, many Portuguese will have to pull themselves out of the belt if they don't want to miss the showdown in Lisbon.
Sextet in danger
Cristiano Ronaldo, the most successful international striker in football history with 115 international goals, is not affected, the 36-year-old does not go into the game with a yellow card. But six of his teammates. Joao Cancelo, Ruben Dias (both Manchester City), José Fonte, Renato Sanches (both Lille), Joao Palhinha (Sporting) and Diogo Jota (Liverpool) would be suspended if they received another warning.
With a view to the defense, the "yellow threat" could still be a serious problem for national coach Fernando Santos. A failure of midfielder Bernardo Silva (Manchester City) could also be problematic, the 27-year-old is questionable for the game in Dublin with muscle problems.

www.kicker.de