Actually, Zlatan Ibrahimovic returned to the Swedish national team in March after five years of abstinence, but then missed the European Championship due to an injury – and is only really intervening again. "Ibra" can bring in an older body and a fresher mind.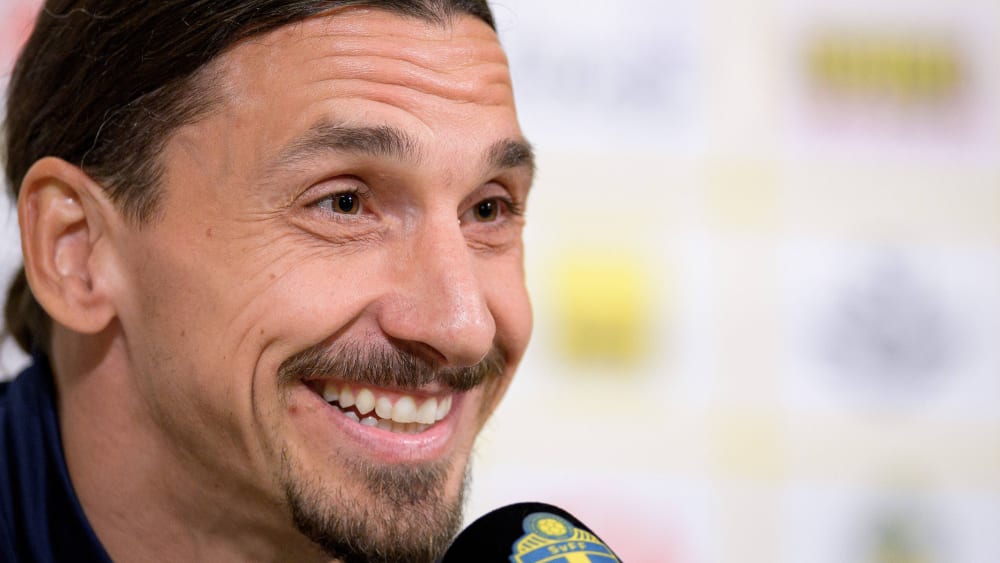 Looking forward to a comeback in Sweden at the age of 40: Zlatan Ibrahimovic.
imago images / Bildbyran
Zlatan Ibrahimovic had repeatedly thrown back a knee injury and then an Achilles tendon irritation in recent months, so his regular club Milan (together with Napoli first in Serie A) have only made six appearances with three goals. And that's why his 119th appearance (62 goals to date) wearing the "Tre Kronor" jersey has been a long time coming.
Now on the 9th match day of the World Cup qualification, in which Sweden is in Group B with 15 points just ahead of Spain (13), it is likely that "Ibrakadabra" will make a comeback.
From beginning to? Ibrahimovic is initially just happy to "be there again at all" – and does not want to exaggerate everything with a view to his injuries. "Everyone wants to play," said the striker, but "I'm here as a member of the team". Ultimately, coach Janne Andersson decides on the deployment times.
"I'm getting older, sure"
"Ibra" is convinced that the now 40-year-old technician can still help the team around Leipzig playmaker Emil Forsberg or the former Dortmund-based Alexander Isak (Real Sociedad).
"I'm getting older, of course – but I understand my body much better now. It's older, although my mind is younger and I look better and better," said the oldie in a typically mischievous manner at a press conference before the decisive World Cup qualifiers Georgia (Thursday, 6 p.m.) and Spain (Sunday, 8:45 p.m.).

www.kicker.de