Robert Skov is not available to TSG Hoffenheim for a long time. The Bundesliga team announced this on Monday.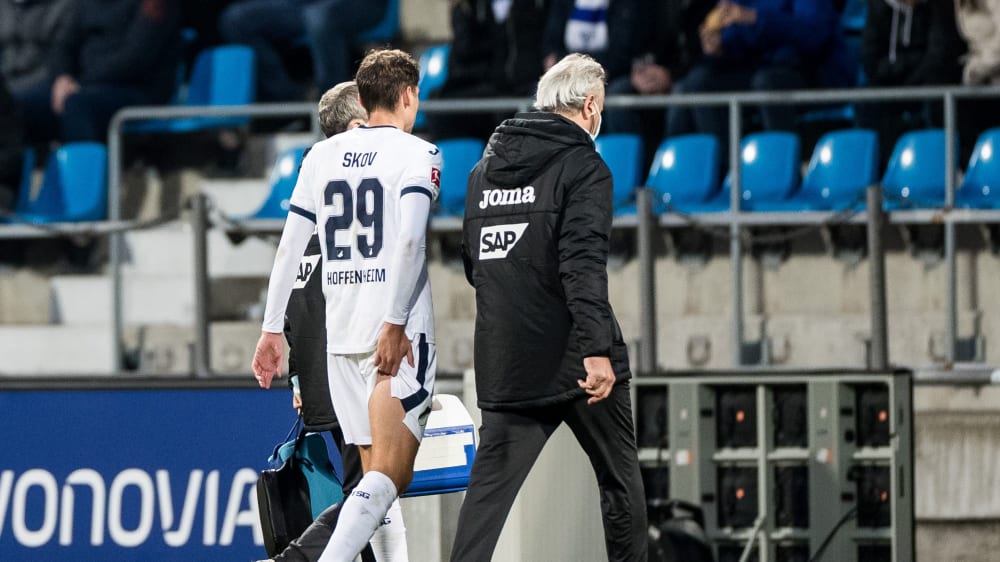 Robert Skov injured his thigh during the game in Bochum – and is now out for a long time.
picture alliance / BEAUTIFUL SPORTS/Wunderl
As TSG announced, the 25-year-old was seriously injured on his right thigh in the 2-0 away defeat in Bochum. That is the diagnosis "after detailed medical examinations". Skov had been substituted for the game on Castroper Straße after 60 minutes, shortly before he had been injured and could not continue playing.
The winger, born in Marbella, Spain, has been wearing the Kraichgauer jersey since 2019. This season he made six appearances in the Bundesliga and made two assists.
Particularly bitter for the top scorer in the Danish league in 2019: He had just been nominated for the national team of Denmark for the first time since the European Championship. The international trip to the ten-time national player now also had to cancel.

www.kicker.de