Angelique Kerber and her long-time coach Torben Beltz parted ways for the third time. In 2022 she wants to attack again with more personal responsibility.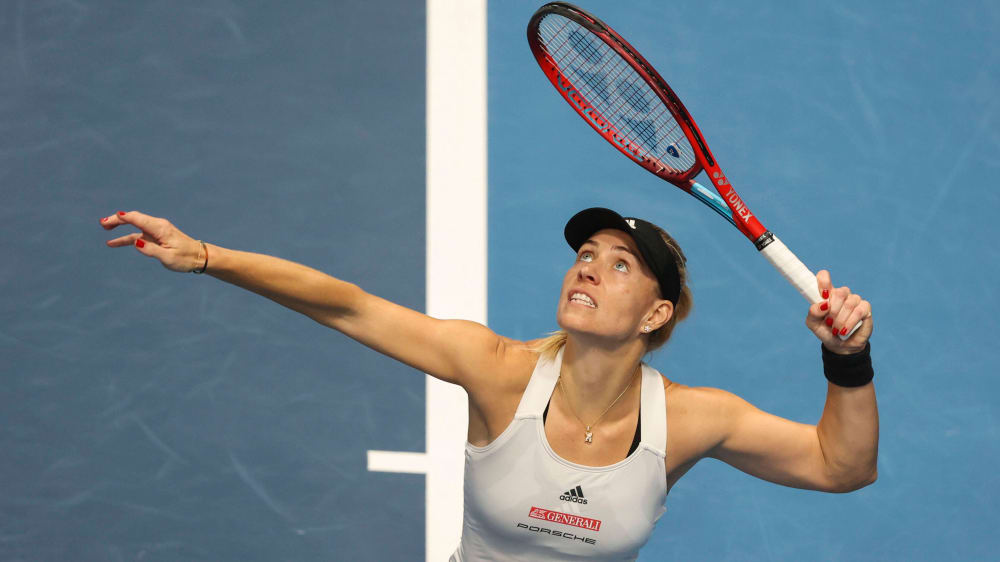 Still has big plans: Angelique Kerber.
imago images/Hasenkopf
Angelique Kerber has launched the attack for 2022. Germany's top tennis player wants to "get involved in the big tournaments for the title," she announced a good week after her end of the season. When attacking another Grand Slam title, a valuable support will surprisingly no longer be part of her circle: Kerber and her long-time coach Torben Beltz will go their separate ways for the third time. Kerber himself confirmed this on Monday.
"I am very grateful for our time together and for everything that we have experienced and achieved as a team," said the 33-year-old in an interview with her sponsor "Porsche". The player did not go into the exact circumstances of the separation, but at least a "new one" does not seem to exist yet. It is possible that Beltz will not be replaced at all, at least that is what Kerber's choice of words suggests. "After Torben left the team, that also means that I want to take on more responsibility," said the Kiel native, who won two of her three Grand Slam titles with Beltz, who was known from her youth, and who climbed to the top of the world rankings in 2016.
"I have invested a lot of strength and energy"
Beltz (44) looked after Kerber from 2004 to 2013, then again from 2014 to the end of 2017 and most recently from the end of July 2020. In her third phase together, the German won the lawn tournament in Bad Homburg last June. At Wimbledon, where she triumphed under Belgian Wim Fissette in 2018, Kerber reached the semi-finals, in which she offered the eventual tournament winner Ashleigh Barty a tough fight. In the world rankings, she managed to return to the top ten last week – although this means little to her in the autumn of her career: "The main thing is that I play well, put my heart into it, then everything else comes by itself. I want to be involved in the big tournaments for the title. That is my motivation."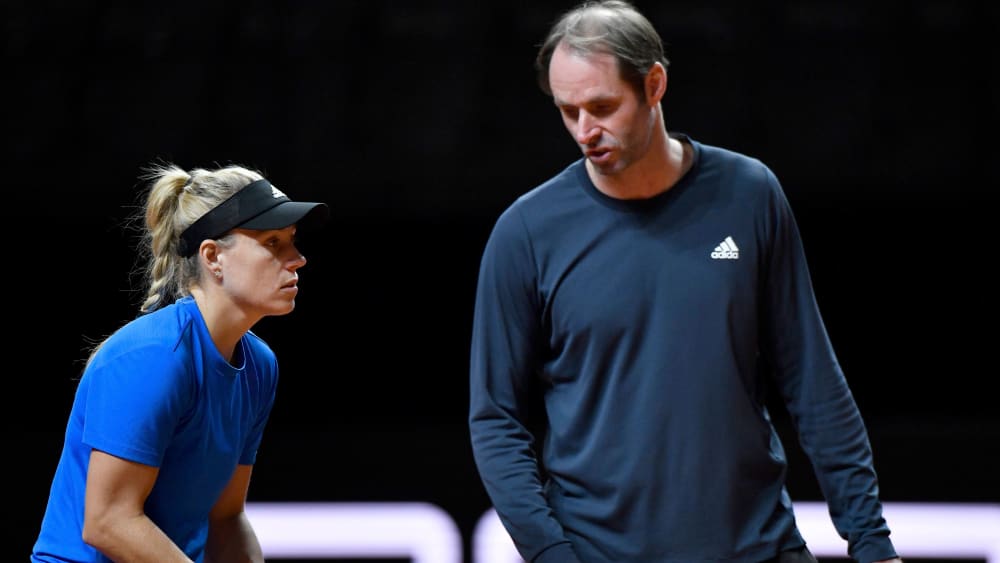 Separated again: Angelique Kerber and Torben Beltz.
imago images/Michael Weber
She could "look back positively on the past season. I have invested a lot of strength and energy to get to where I am now," said the 13-time tournament winner, and she was more confident than in a long time. Most of their opponents knew "that they have to play their best tennis to beat me. I've worked hard for the past six months to get that respect back. I'll do everything to make sure it stays that way." And that without Torben Beltz at her side.

www.kicker.de