The coach of Dynamo Dresden will continue to be called Alexander Schmidt. The Saxons announced on Sunday that they would continue with the 53-year-old despite the current misery.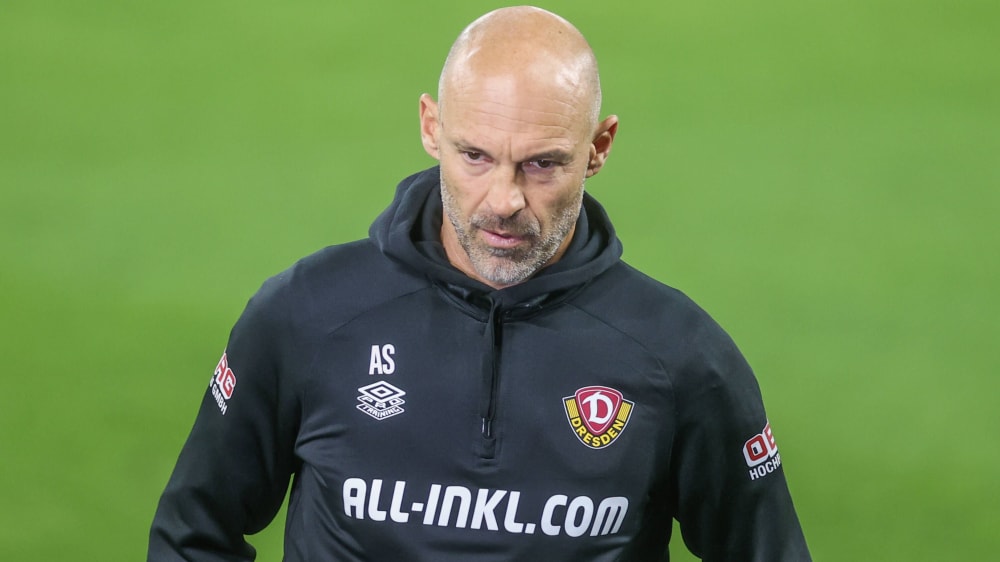 Continue to enjoy the trust of those responsible for the SGD: Alexander Schmidt.
imago images/RHR-Foto
"We are convinced that 'Alex' and his team are still the right coaching team for our path and that we will achieve our great goal with them, staying in the league Level ", said Ralf Becker, the sports director of Dynamo Dresden.
Immediately after the defeat in the basement duel at Holstein Kiel, Becker had avoided a clear commitment to Schmidt and instead announced an "uncomfortable" bus trip back home. The 1: 2 on the fjord was the sixth competitive defeat in a row for Dynamo, Dresden conceded nine defeats in the last ten competitive games and could only win against Werder Bremen (3: 0). "After the defeats against Sandhausen and Kiel, it was now time not to go back to the agenda, but to work intensively on the current situation in different rounds and with different people – and to make fundamental decisions in order to tackle the next few weeks with full force" said Becker.
After a strong start, the curve points steeply downwards
Schmidt had taken over the position of dynamo coach from Markus Kauczinski, who had previously been dismissed, in April and led the Saxons to promotion through five wins in the final six games. The start of the second division season 21/22 was also successful, Dresden got a whopping ten points from the first four games and was in second place in the table. Since then, things have gone downhill steeply, but Schmidt is trusted to get Dynamo back on the road to success.

www.kicker.de