Moritz Seider shot the Detroit Red Wings to victory with his first goal in the NHL. The defender scored the 4-3 winning goal at the Buffalo Sabers in extra time on Saturday (local time).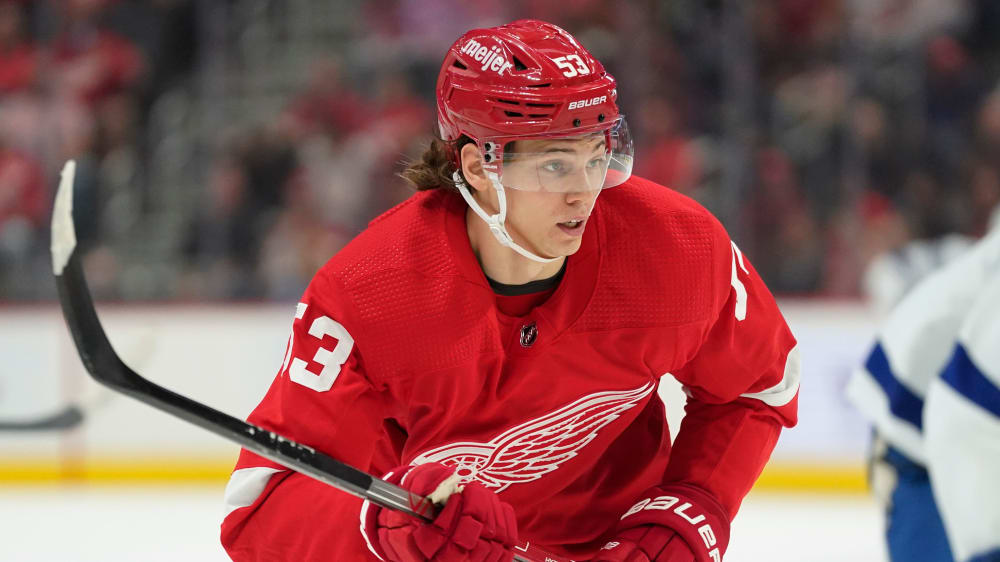 "Very happy": Moritz Seider.
picture alliance / ASSOCIATED PRESS
"Of course I'm very happy that we won. We fought back and our goalkeeper Alex Nedeljkovic saved us a couple of times. It's nice to have scored the first goal," said Seider, who was only from the league before had been voted the best newcomer of October just a few days after preparing nine goals in the first eleven games. He is also the first defender in Red Wings history to score his first goal in overtime.
Nico Sturm and the Minnesota Wild were also successful in the 5-4 penalty shootout against the Pittsburgh Penguins. Sturm shot three times on goal for the second in the Central Division, but remained unlucky.
Philipp Grubauer and Tim Stützle and their teams suffered defeats. Goalkeeper Grubauer and the Seattle Kraken lost 4-5 to the Arizona Coyotes, who had not been won until then. The Ottawa Senators had already drawn the short straw 3: 5 against champions Tampa Bay Lightning. Stützle did not set any accents.

www.kicker.de