Due to the unfortunate injury of Nico Elvedi, Florian Neuhaus got into the game early against Mainz – and stabbed as a joker just eight minutes later. Even if the player finds his current situation unsatisfactory, his coach Adi Hütter believes that this will be beneficial for development.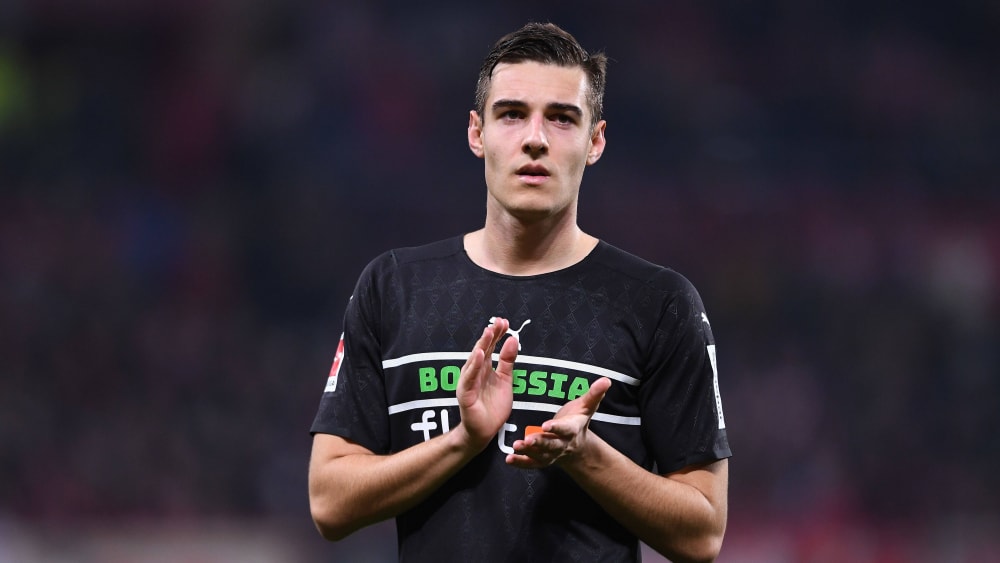 Florian Neuhaus received applause from his trainer Adi Hütter.
imago images/Revierfoto
Gladbach has had a hard time away from home this season. Before the game in Mainz, Borussia had lost four times abroad and won only once (3-1 in Wolfsburg). After all, there was a 1-1 draw at the FSV on Friday evening. After all, because Gladbach fell significantly in the second half and could thank keeper Yann Sommer for not having received the equalization earlier. So you have to be satisfied with the point, said coach Adi Hütter after the game at "DAZN".
Gladbach stops playing football
Hütter thought the first half was "still absolutely okay". But with the change of sides, Mainz turned up and played football "with passion, power and emotion", which Hütter would have liked to see longer from his team. Borussia only showed their fast game after the opening goal from Florian Neuhaus, who replaced the injured Nico Elvedi (suspected ligament injury) – and only until the break whistle. "We'll stop playing football a bit in the second half," said Neuhaus. He and his teammates would have played far too many long balls instead of "opening up the field and then just boldly letting the ball run".
Neuhaus showed with his goal that it is sometimes a question of will and took the goal straight away to describe his current situation as a substitute: "I am all the more pleased that it was a goal that did not depend so much on footballing skills matters, but rather the will and the mental strength to just go through it. That was important for me in the last few weeks. "
Neuhaus's wish amazes Hütter
The 24-year-old, who has currently lost his regular place from the start of the season to Kouadio Koné and Denis Zakaria, needs will. This new, unfamiliar situation is not easy. He would have "wished for a bit more support from the club", which "is probably a bit of wishful thinking in professional football," said Neuhaus. Nevertheless, he accepts the decision and wants to get back into the Borussia starting XI with good training performance – goals usually help.
His coach immediately attested that he had good training performances and was happy about the personal sense of achievement, but also reacted a bit puzzled to the statements made by his player: "I'm not the club, I'm the coach, and there is also a performance principle." Borussia is now very well staffed in the midfield center. "The fact that the situation is new and different for him is part of the development of a very good player," said Hütter.

www.kicker.de