Due to a mistake by Robin Zentner, Mainz fell behind against Gladbach. The keeper was then relieved that the equalizer was still successful, but is expecting a tough night.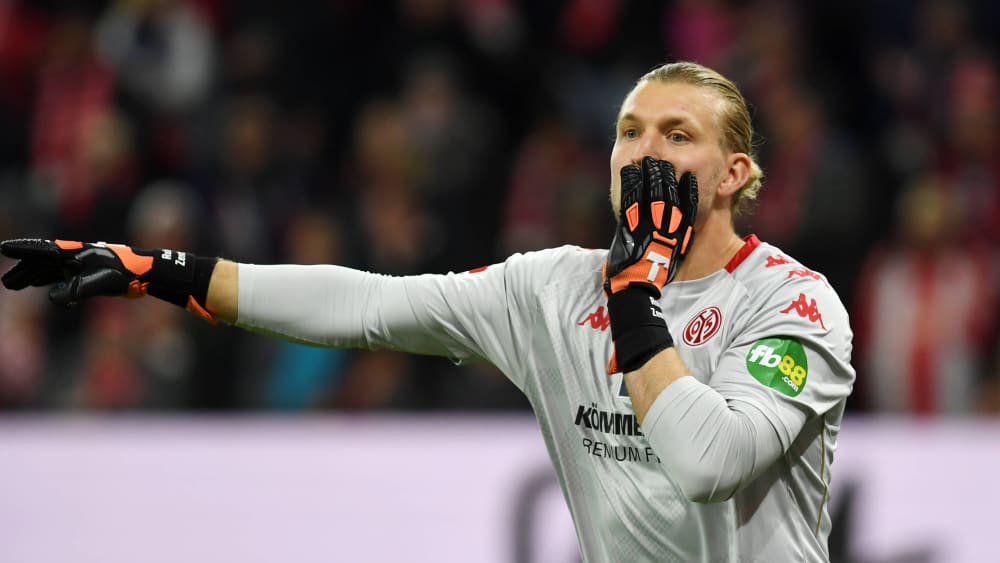 Oh dear, a mistake: But at least Robin Zentner's front people saved one point.
imago images/HJS
Robin Zentner has played a very good season so far (kicker grade average 2.8) and is a guarantee that Mainz only conceded ten goals before the 11th matchday, after all the second best value in the league (together with Leipzig and Bavaria). Ironically against Gladbach, the Mainz goalkeeper made a mistake on Friday, which led to the 0: 1 by Florian Neuhaus. Precisely because Hundreds of weights had happened against this opponent almost exactly four years ago. At that time, the goalkeeper had struck an air hole for eternity, but this had no consequences – in contrast to this time.
"That just happens"
This is one of the reasons why the goalkeeper, who was cheered up by the fans with chants after his mistake on Friday, said after the game on the microphone of "DAZN" with a petrified expression: "That will annoy me all night." The fact that there had once been the aforementioned strange scene against Gladbach had "occupied him at all" before the game. His coach Bo Svensson didn't want to give the whole thing too much importance either: "It just happens."
However, after kick-off, Zentner was relieved and proud of his team, which had come to a 1-1 draw thanks to a nice flick from Silvan Widmer. "Anything else would have been very undeserved today."
"Table position doesn't have much to say"
There is no time for daydreams in Mainz given the four games without defeat (3/1/0) and the position in the upper third of the table. While Svensson sees his task in the content-related consideration of the games and looks less at the point yield, the last season is still too present at Zentner when Mainz had held the class with a run that was no longer considered possible: "We were in front a year somewhere and still made it. That's why the table position doesn't have much to say. "

www.kicker.de