The eChampions League is also starting a new season with FIFA 22, with the starting signal being given in December as part of the online qualifiers.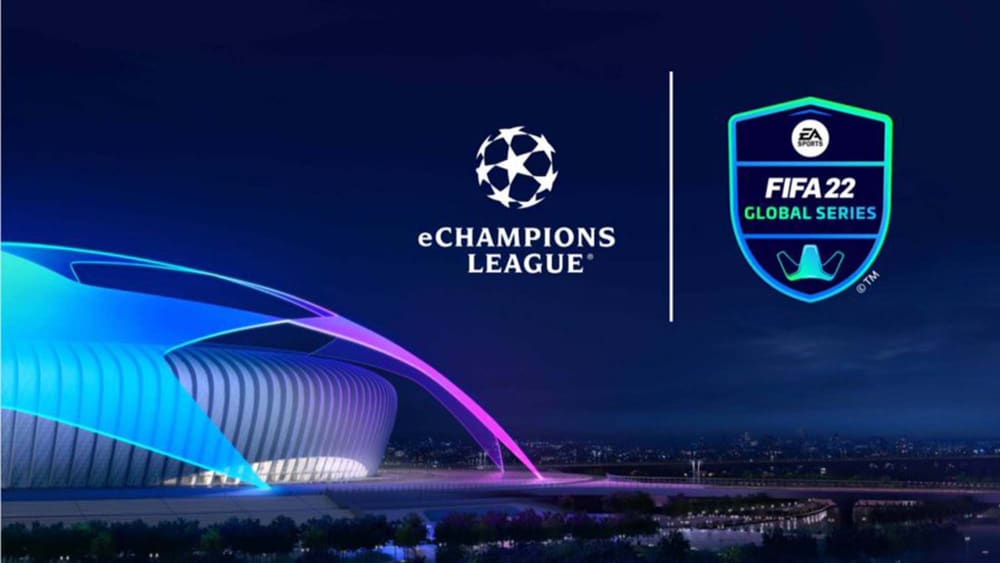 The eChampions League should return to the offline stage in FIFA 22.
EA SPORTS
The new season in the eChampions League (eCL) is in the starting blocks, after the shortened formats in the past two years, players and fans in FIFA 22 can look forward to an extended tournament over several months.
The basic modifications, especially from the previous season, will, however, be included in the new round: Furthermore, and unlike in the premiere year 2019, participation is only open to players from Europe in order to ensure a stable connection. In addition, the eCL will again only be held on the PlayStation.
Meanwhile EA SPORTS is hoping for the return of offline events: "This season we are looking forward (if the circumstances allow) to get started with the live events again and experience the biggest competition to date for the crown of Europe," writes the publisher in a statement released on Thursday. In the past two seasons, the eCL had only taken place online due to corona.
eCL-Finale am 27. May 2022
Eligible are all players who are at the top of the PlayStation rankings at the end of the first season in FUT Division Rivals and thus on November 11, 2021. The 256 best Global Series players from the respective European region (West, Iberia & Benelux, Germany & Austria, Nordics & East) can start in the qualification. The so-called eCL Online Qualifiers will be held on December 4th and 5th in the Swiss system with a subsequent elimination phase.
The best 64 players will then advance to the group stage, which is scheduled for February 19 and 20, 2022. The two groups will again be subdivided according to regional criteria, with German players starting in the group for Central & Eastern Europe. The 16 best players will compete in the knockout phase on April 23rd and 24th in a double elimination bracket and play until only eight are left.
This octet will finally fight for the title and prize money of US $ 75,000 in the finals on May 27, 2022. In total, the eCL has a prize pool of more than 280,000 US dollars. Both the group stage and the knockout stage and the final will be streamed live on Twitch and YouTube.
Further Gaming News and everything from the world of eSports is on EarlyGame.

www.kicker.de