Friday in the DEL was dominated by the Rhenish derby, which the Kölner Haie won after penalties at DEG. There was also overtime between Nuremberg and Wolfsburg. Meanwhile, Straubing won clearly, there was a scoring in Augsburg.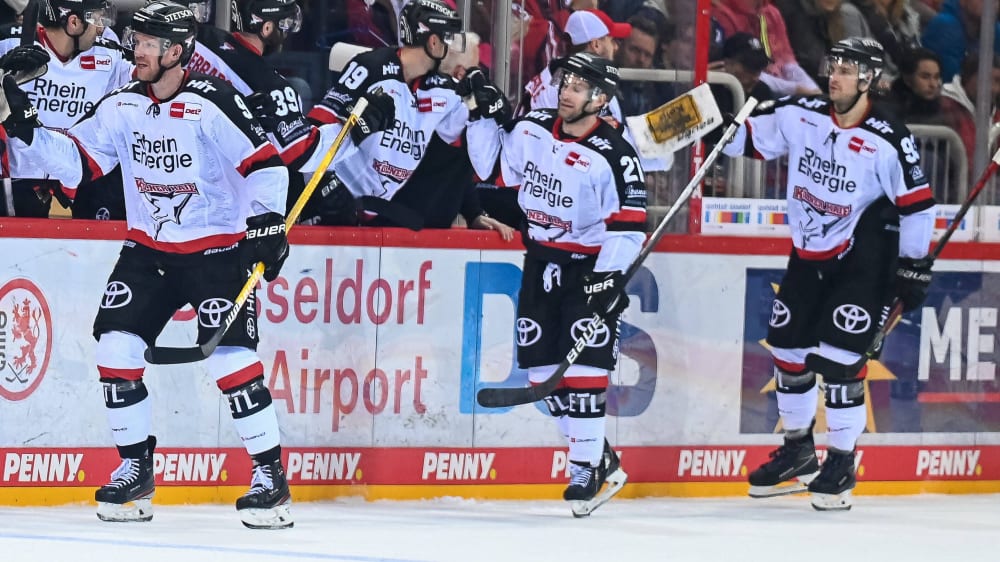 Derby winner: The Cologne team won in Düsseldorf.
imago images/Eibner
In the first game after a two-and-a-half-week forced Corona break, the weakened Düsseldorfer EG narrowly lost the Rhenish derby. With a 1: 2 (0: 0, 0: 1, 1: 0, 0: 0) after a penalty shootout, the duel with the Kölner Haien ended on Friday evening, which made amends for the clear home defeat against their rivals.
On October 19, DEG dispatched the Cologne team 6-1 in their arena. Subsequently, the team of coach Harold Kreis no longer played a game in the German Ice Hockey League (DEL) and instead had to be quarantined due to several corona cases. Four encounters have been postponed.
Against the Haie, the hall was sold out again for the first time. The 9,200 spectators did not see goals for a long time. The first goal came in the 35th minute thanks to Marcel Müller for Cologne coach Uwe Krupp. The decimated hosts who went into the game with a training deficit fought, Cedric Schiemenz (45th) equalized. After the goalless extension, Cologne's Marcel Barinka converted the decisive penalty for the guests.
For Cologne it was the fifth win in a row, after the derby swatter they didn't lose. In the table, the sharks keep up with the top group. DEG coach Kreis experienced a bitter 500th game as a DEL coach in the derby.
League leaders Adler Mannheim suffered a surprising defeat. The title candidate failed after nine wins in a row with the 0: 1 (0: 1, 0: 0, 0: 0) at the Schwenninger Wild Wings, which started the season weakly.

www.kicker.de