Hanover's trainer Jan Zimmermann spreads optimism before the performance in Düsseldorf. But a bad performance and a defeat would noticeably increase the pressure on the 96 coach.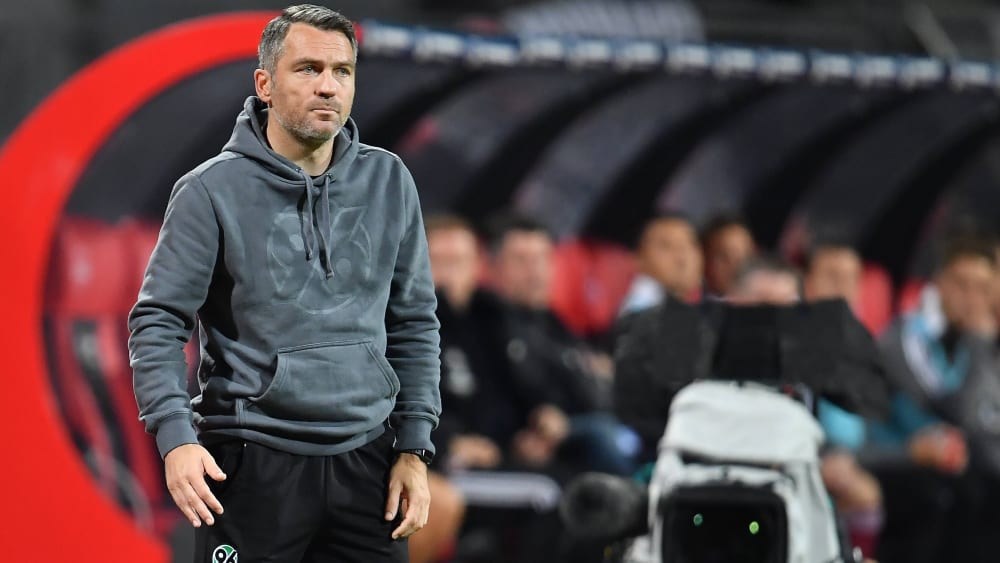 Hanover's coach Jan Zimmermann spreads optimism before appearing in Düsseldorf.
imago images/Zink
You can also try to spice up the dreary sporting situation, at least verbally. "Four of the last five halves were good," replied Jan Zimmermann at the Hannover 96 press conference when asked what he had done this week to win again. In the second 45 minutes in Regensburg, in the cup against Düsseldorf and in the first half against Aue, his team played well, the 96 coach then emphasized.
But the problem is: 96 lost 3-1 in Regensburg, only played 1-1 at home against Aue and only delivered a consistently good performance in the cup against Düsseldorf. And 96 now wants to follow up on Saturday at the league game in Düsseldorf. "We had a lot of good processes in training, I saw a lot of good goals and I am very confident that we can build on the cup game," said the coach, spreading optimism. "We have to make more use of these good phases that we have, so that we can score more goals and not get as easy goals as we did last against Aue."
Trainer profile carpenter
Zimmermann: "The league is tight"
And if possible, take three points with you from the state capital of North Rhine-Westphalia. A defeat with a bad performance would significantly increase the pressure on Zimmermann. The lead is two points on the relegation place 16. Too little for the demands in Hanover, which have already decreased in the past few months. "The league is tight," said Zimmermann. "We have to take one small step at a time. And not believe that once we have taken one step we can jump right again." Two good halves in Düsseldorf would be good too. That would be seven out of the last four games. And, ideally, three more points on the account.

www.kicker.de