In order to underpin the ambitions for the international ranks, Hoffenheim now wants to prove the stability they recently showed at home away from home.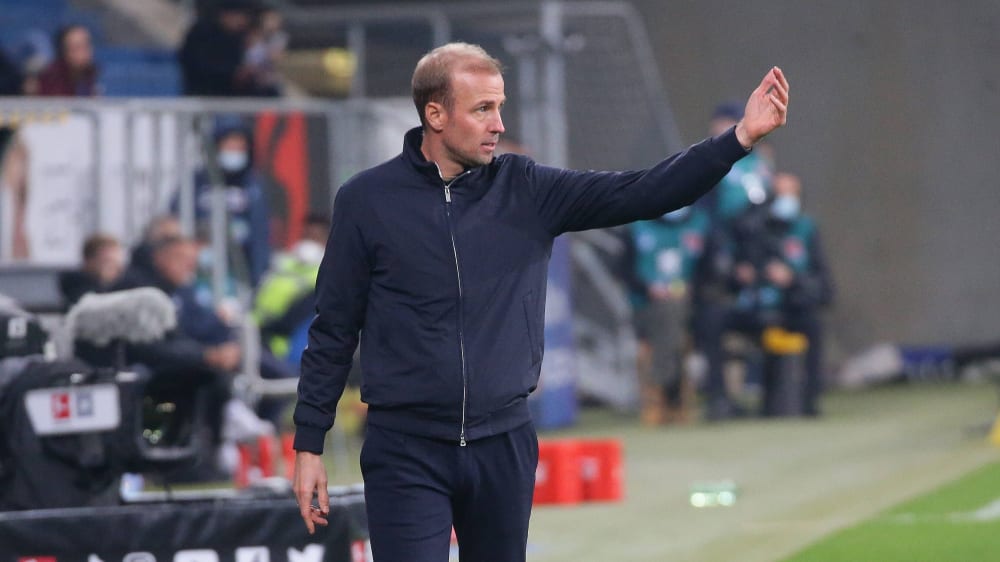 Want to get to the "interesting places": Sebastian Hoeneß.
imago images / press photo Baumann
A look at the table after almost a third of the season triggers both an incentive and an obligation for Sebastian Hoeneß. "It becomes clear that many clubs are on an equal footing," the 39-year-old recognizes in the targeted segment, in which Leverkusen in fourth place and Gladbach in tenth place separate seven teams with just three points. In order to underpin your own ambitions and position yourself in a promising position, "it will be extremely important to continue this stability now and to score points until winter".
Not just at home. "We have to remain greedy and use a game like this in Bochum to set an example and establish ourselves," Hoeneß now demands full concentration and consistency from his team, "if we win in Bochum, we will definitely climb the table again and go into the international break with connection to the interesting places. "
Hoeneß: "They will get started like the fire brigade"
To do this, TSG would have to win against a newcomer under Hoeneß for the first time, so far there have been three draws and one defeat. "Bochum is an unpleasant team, especially at home with their fans behind them, difficult to play on," says Hoeneß, "you have to get into the game well, be wide awake and push through your game." Especially since a dominant start phase against VfL could be even more important than it was anyway. Because the promoted team is next to Mainz the only team so far that has not yet scored a point after falling behind, but also has not surrendered a point after taking the lead alongside Freiburg and Dortmund. "They'll get started like the fire brigade," Hoeneß suspected, "because they weren't satisfied with their performance in Gladbach, at least at the beginning."
Despite the stable 2-0 last against Hertha BSC, the Kraichgauer's starting line-up could well change again. The use of Dennis Geiger, for example, is still questionable. "He's got a wound on his foot, an inflammation that causes problems, so we'll have to wait and see how it develops," said Hoeneß, who also has tricky decisions to make in other positions. So left national player Raum applies for the position that Robert Skov occupied against Berlin convincingly.
There are nice head-to-head races.
Chris Richards is also pushing back into the team, recently Kevin Vogt also played strongly on the left in the back three, who is also returning to his old place of work. But Hoeneß also registered a lively crush in the center and in the offensive area: "There are nice head-to-head races, for me nice decisions that have to be made." In any case, top scorer Andrej Kramaric, who is about to score his 100th competitive goal for Hoffenheim, is seeded. "An unbelievable number", thinks Hoeneß, "he is a record hunter", and he will hopefully crack this sound barrier too "in the short term."

www.kicker.de