Second division SV Sandhausen had to announce bad news on Thursday evening. In the Electoral Palatinate, 18 people in the immediate team environment were infected with the corona virus.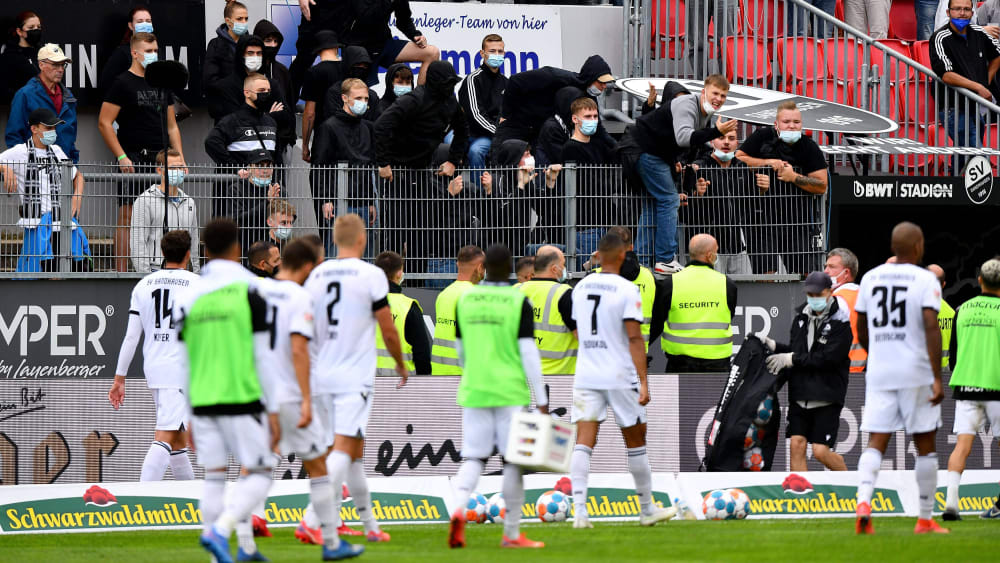 Some actors at SV Sandhausen have become infected with the corona virus.
imago images / Jan Huebner
The SVS announced this on its website. A total of twelve players were affected, and there were six other positive PCR tests in the supervisory staff. Some actors had already complained about cold symptoms on Wednesday. A few quick tests were already positive.
Many symptom-free courses
The results of the subsequent PCR tests were finally announced on Thursday. A total of 18 times these were positive in the direct team environment. Team doctor Dr. Nikolaus Streich is quoted as follows: "This high number of findings came as a surprise to all of us." After all, "the large number of symptom-free patients can be traced back to the very high vaccination status within the team as well as the coaching and support staff". This is "an indication of how important it is to get vaccinated."
All affected persons went into quarantine at home after consulting the responsible health department. The DFL has yet to decide whether the game at FC St. Pauli will take place on Sunday (1.30 p.m.). But it seems questionable.

www.kicker.de