Since EA SPORTS announced that it was considering renaming the FIFA franchise, alternative scenarios have been discussed – 2K Sports could be one.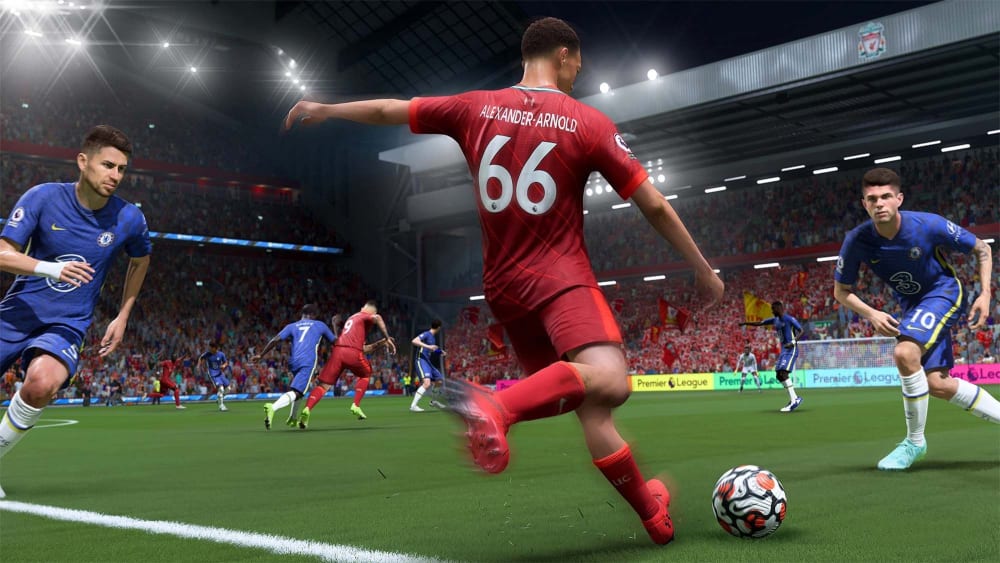 Until recently, fans were still expecting FIFA 23 – will they soon make friends with FIFA 2K23?
EA SPORTS
It's still hard to imagine that video game giant EA and the world football association could go their separate ways after 30 hugely successful years. However, after both sides had recently confirmed this scenario, a separation actually seems likely. FIFA recently openly toyed with the idea of ​​looking for publisher options to keep the simulation alive.
An obvious candidate is 2K Sports, whose forge already has ranks like NBA 2K, PGA Tour 2K and WWE 2K. The developer knows about virtual sports, which can only be said of a few video game companies of this size. But is 2K Sports even interested in cooperating with FIFA in the future and dedicating itself to football simulation?
Investors check with 2K-Boss
At least Take Two CEO Strauss Zelnick gave this impression at the last meeting with the 2K investors, and the discussion was transcribed through the platform VGC. When asked about the EA-FIFA dispute and its possible consequences, Zelnick was initially happy about the acquisition of the Nordeus developer studio, combined with their mobile title Top Eleven – a football manager.
"It's a big step forward for us. We weren't involved in this sport before. And I think I'll leave it at that for today," added Zelnick. A clear endeavor to apply for the FIFA license sounds different, of course. But the demand from investors and the nebulous hint of the Take Two boss alone are at least causing the rumor mill to simmer.
Dominance together, competition separately?
So will fans have to make friends with FIFA 2K23 in the coming year? And what about the possible competitor product from EA SPORTS, which could then be called "EA SPORTS Football Club"? After the disaster release of the new Konami title eFootball 2022, EA and FIFA could independently ignite a new duel from their current dominance in the field of soccer simulations.
Further Gaming News and everything from the world of eSports is on EarlyGame.

www.kicker.de